The information below was readily available to the Guardian ad Litem appointed by the Family Court judge in the custody dispute in 2010. I also told the court directly.

They ignored Wesley Hadsell's criminal history (that was publicly known at the time), which included:

- January 21, 1996 - Burglary (2 counts)
- January 21, 1996 - Grand Larceny
- January 26, 1996 - Burglary
- January 24, 1998 - Felony Break & Entry
- March 14, 1998 - Felony Restraint of a Minor Girl
- October 2, 1998 - Forgery
- November 1, 1998 - Forgery
- November 20, 1998 - Burglary - 2nd degree
- December 18, 1998 - Forgery (2 counts)
- August 3, 2000 - September 11, 2001 - Dozens of infractions in prison, including Threats and Sexual Act
- August 21, 2005 - Strangulation, Rape, and Kidnapping estranged wife
- August 25, 2005 - Violation of Restraining Order
- August 25, 2005 - Violation of Probation
- August 25, 2005 - Violent Abduction of Estranged wife, holding her captive for 2 weeks.
- August 25-September 8, 2005 - Multiple robberies cross-country while holding a hostage under threat of death. $50k reward. Nationwide manhunt.
- September 8, 2005 - Felony Eluding Police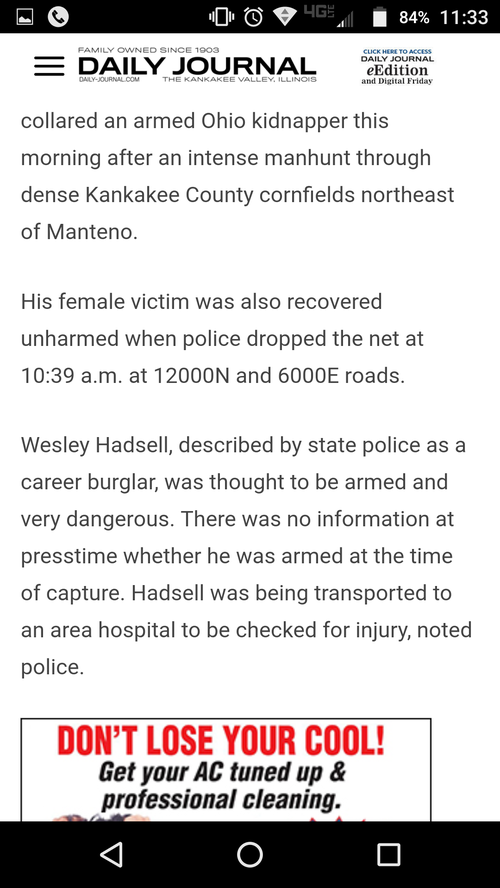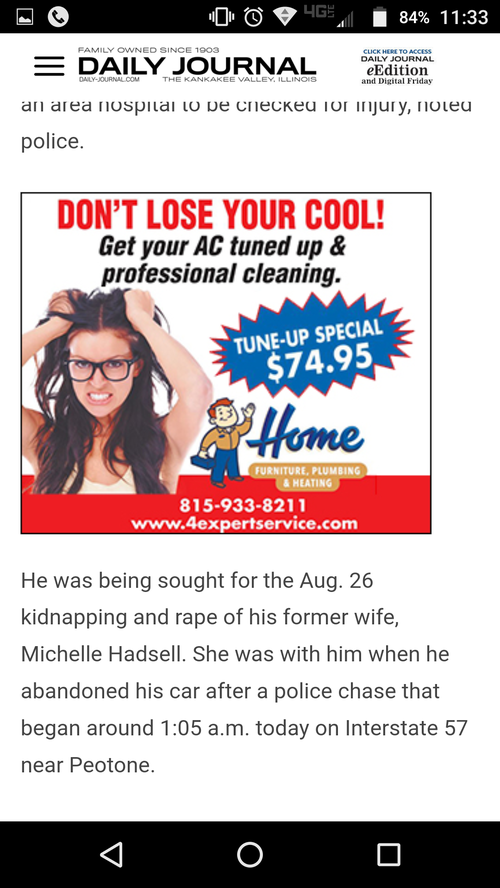 North Carolina Offender Information
2005 Grand Jury Indictment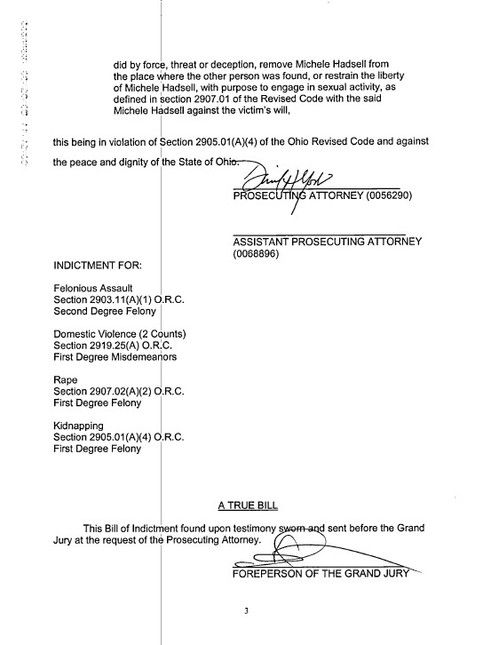 Below are MORE crimes that the Probation Officer could have told the Family Court, but chose not to:



1990 - Age 12 - Petty Larceny, Possession of Stolen Property, Indecent Phone Call

1994 - Ran away from home. Out of state for a couple months.
1994 - "Mom was afraid of him due to unpredictable behaviors."
1996 - Arrests (not tried) for: Arson (to his home while family inside), Contrib. to Delinquency of a Minor, Fugitive from Justice, Flight, more..
2005 - He separated from wife due to drug abuse and depression and stolen checks.
2005 - His estranged wife reported (in addition to the Rape, etc above): Abduction, violent 2-week kidnapping, multiple rapes, multiple robberies, violence and threats to kill members of her family if she did not comply
2005-2010 (IN PRISON) 70 VIOLATIONS including - Attempted Murder (stabbing a man multiple times in the face), Assault, Threatening Bodily Harm, Disobeying Orders, Setting Fire (2x), Destruction of Property (3x), Possession of Intoxicants (2x), attempts and threats of suicide, Attempted Escape, and other things.
Child Support Arrears
Mental Health History: Diagnosed with Mood Disorder, PTSD, Personality Disorder, Major Depressive Disorder, Anti-Social and Borderline Traits, and Psychotic Features. Hearing voices. Said, "I want to get all the violence out of my head".
History of Drug Abuse
Willfully Providing False Information to the Court
"Tattoos of skulls and death" - "Because I'm fascinated with death."
Suicide attempts - repeatedly cutting wrists, hanging
Dangerous plea deal? It appears he made a plea deal with the feds for lesser charges, since so many crimes were not prosecuted. He was an admitted interstate drug runner. It is logical to assume he ratted on some dangerous people and pled down. This would have meant my children could have been in danger if his previous 'employer' found out.



-------------

Nov. 2016 Pages from the sentencing transcript reveals what the probation officer knew all along.